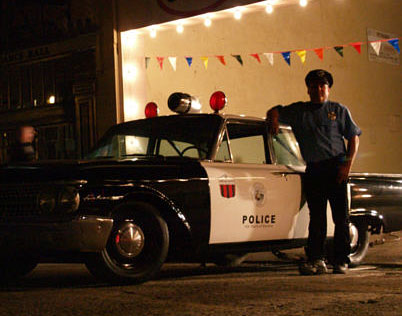 Where You Can See The Cop Car
Our Cop Car will be at the Peppermill Hotel and Casino for Hot August Nights from August Thursday August 5 through Saturday August 7. It will also be at Novato's Nostalgia Days, Friday and Saturday August 13 and 14.
Tentatively scheduled appearances include Fun Ford Sunday, September 12 at the Solono County Fairground and the 20th Annual Emergency Vehicle Show at the Community Center and Park in Ripon, California on October 2.